ABOUT ZEALOUS MOVER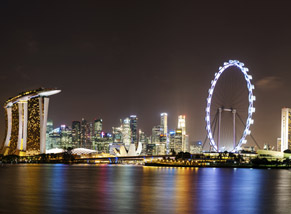 Zealous Mover is a professional moving and packing service in Singapore that has the ability and knowledge to guide you through every aspect of your move, whether you are looking for commercial or residential movers in Singapore. Our moving service in Singapore is focused on ensuring that the entire process is entirely stress-free so that you can feel comfortable and thereby focus on other aspects of your move without worry.
VISION
To be a leading moving service in Singapore with comprehensive and innovative solutions for the relocation industry all over the world.
MISSION
To make moving easy, fast and seamless.
CORE VALUE
Moving with a SMILE
Service, Motivation, Integrity, Leading, Enthusiasm
More about Zealous Mover's professional moving and packing service in Singapore
Relocation can be a major disruption to many regardless of whether it is a small or large move, however, it need not be so in your case with our professional moving and packing service in Singapore. Zealous Mover provides one-stop relocation services in Singapore: from assessment, packing and transportation, to storage and disposal, along with all other interim needs. Our focus is on truly listening to our customers, and shaping our services to exactly meet their unique needs. No matter whether you are moving internationally or just 10 minutes away, we treat every job with the same level of meticulous attention.

As one of the best movers and packers in Singapore, we pay attention to every aspect of our services; offering the best degree of professionalism and consistency to meet our customer's needs with efficiency and to the highest standard. With much of the moving industry chock-full of unreliable services, inaccurate quotations and hidden costs, we pride ourselves on offering a professional moving and packing service in Singapore, that is entirely dependable, accurate and empathetic to our customers.

In fact, building strong bonds with our clientele is the key to our sustainability. We work towards building long-term relationships with customers by consistently providing effective solutions. Our knowledgeable team provides exceptional service experience to our customers, thereby allowing us to be a reliable and professional moving and packing service in Singapore.

Moreover, leveraging more than a decade of experience, we are a moving company in Singapore that is constantly recalibrating our business operations to add value to our customers. This is based on our firm belief that our customers are our paramount concern, and entitled to peace of mind. We are in the business of serving not just your practical moving needs but also your emotional needs.

We are devoted to making every customer experience exceptional for every service we offer. At Zealous Mover, we are not just your mover; we are also your friends.


*Terms and Conditions apply